Stay shaded this summer with our sunglasses. Protect your eyes from the harmful UV rays while looking cool on the beach or at a rooftop party. We have a wide variety of sunglasses so you can find your perfect style.
Marc Jacobs' eyewear is designed with a modern sensibility and a classic point of view. Inspired by the clean lines of the early catwalk, Marc Jacobs Eyewear is characterized by the boldness of its frame designs, from its oversize shapes, to its progressive angles. They're also polarized to provide maximum protection for your eyes, and they're all UV-protected.
It's time to treat yourself to a pair of Tommy Hilfiger sunglasses. Wear them casually on your way home from work or dress up for that evening on the town. You'll be able to stay in style and protect your eyes all year round with these fashionable shades. They come in many colors like blue, black, and brown so you can find the perfect match for your style.
Ray Ban is the world's- best-selling brand of sunglasses and eyewear, with a style for everyone. What makes Ray Ban sunglasses so special? The patented TR90 high-quality plastic is the perfect blend of style and strength.
Ray Ban sunglasses are stylish and timeless, still setting the standard for all other brands to follow. You can feel the sunshine or look good in their classic aviators.
Hugo Boss is a little bit of a rebel. With an oversized aviator style and smooth, clear frames your eyes will never be happier. This style features flat lenses, perfect for when you're looking for a more classic look or are feeling sassy. They are the perfect companion on your next adventure.
Fossil sunglasses are made from high-quality, timeless materials. We offer a wide range of styles and colors for men, women, and kids. Fossil sunglasses stand out in the crowd.
A summer staple to protect from UV rays and the sun's glare, our sunglasses come in a variety of styles and colors, so you're sure to find the perfect fit for any occasion. Sunglasses are an essential accessory for sunny days, and Fossil has the perfect pair for you.
There's no replacing the thrill of finding that perfect pair of sunglasses. Kate Spade sunnies are designed to make you feel like you're on vacation even if you're in your kitchen cooking dinner. We've got all the styles, shapes, and colors a girl could want, so there's no excuse not to look flawless–even in the most unexpected places.
Jimmy Choo offers high-end luxury eyewear for a lifetime of personal style. We are committed to making you look good, feel confident, and see better. From glamorous to subtle, we have a perfect pair for the moment.
The elegant and sophisticated design will make you feel like you're walking down the runway each time you wear them. You'll be able to see in any lighting condition, from clear to overcast, because of the scratch-resistant polarized lenses.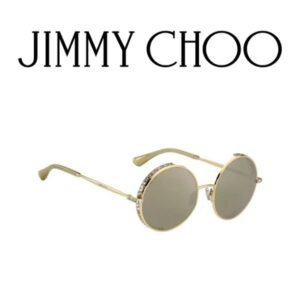 Carrera is the world's most sought after eyewear brand and they have been since 1881. We've seen our sunglasses on many celebrities, and now you can add yourself to that list. Our beautifully made products are suitable for any ocassion and will make you feel like a celebrity too!
David Beckham is always making headlines for his style, and these shades are a big reason why. With a sleek metal frame and a variety of stylish colors, there's an impeccable pair to match every outfit. Keep your look on point with these designer specs that have been seen on some of the most stylish faces in the world!
Polaroid sunglasses are more than just a fashion accessory. They are designed to protect your eyes from harmful UV rays, glare and eye strain. Polaroid sunglasses use polarized lenses that filter out reflected light and enhance contrast, color and clarity. Whether you are driving, hiking, skiing or relaxing on the beach, Polaroid sunglasses will give you the best vision possible. Polaroid sunglasses are also durable, lightweight and comfortable to wear. Choose from a variety of styles and colors to suit your personality and lifestyle. Polaroid sunglasses are the perfect choice for anyone who loves the outdoors and values quality and innovation.
Tory Burch offers a stunning collection of sunglasses that combine timeless design with contemporary elegance. With a wide range of styles, from oversized frames to aviators and cat-eye shapes, Tory Burch sunglasses cater to diverse tastes and preferences. Crafted with meticulous attention to detail, these sunglasses not only provide UV protection but also elevate your fashion statement, making them the perfect accessory for any outfit or occasion.
With a variety of stylish and functional designs, Suncloud offers sunglasses for various outdoor activities, from casual everyday wear to sports and adventure. Whether you're hiking, skiing, fishing, or simply enjoying a sunny day, Suncloud's Polarized Optics ensure that you can do so with comfort and style. Wear Suncloud's eye-catching eyewear to prioritize fashion without sacrificing performance. They are an excellent choice for anyone seeking reliable and fashionable sunglasses for outdoor activities.
Carolina Herrera eyewear represents the epitome of elegance and sophistication in the world of fashion eyewear. This iconic brand is renowned for its timeless designs that blend classic and contemporary elements seamlessly. Carolina Herrera eyewear collections feature a stunning array of frames, ranging from chic and minimalistic to bold and statement-making.
Guess sunglasses exude an irresistible blend of charisma and fashion-forward allure. They're not just eyewear; they're an expression of your style, individuality, and confidence. Born from the iconic fashion brand known for its denim heritage and American casual wear, Guess sunglasses bring a touch of glamour to every moment. These shades are your ultimate fashion sidekick, embracing contemporary trends with a hint of timeless elegance.
Prada isn't just eyewear; it's an embodiment of your unique personality and a testament to your discerning taste. When you choose Prada, you're choosing luxury, prestige, and an enduring connection to the world of high fashion. Step into the world of Prada eyewear and let your style shine with the unmatched elegance of this iconic brand.
These shades feature eye-catching details, vibrant colors, and daring shapes that exude confidence and individuality. Moschino's signature creativity and sense of humor shine through in every pair of sunglasses. Whether you're strolling down the boardwalk or attending a glamorous event, Moschino sunglasses add a playful and edgy touch to your look. They're more than eyewear; they're a celebration of the unconventional.